Author and Speaker Peter Sacks
LIBERTYLAND
Forthcoming
political conspiracy thriller by Peter Sacks
 
January 6 meets Ayn Rand when former Navy Seal Carson McCready finds himself the prime suspect of the worst domestic terrorist attack on American soil since 9/11. His investigation to clear his name leads to a secret society of Libertarian billionaires who will stop at nothing in order to create a brutal society of pure capitalism.
Suzanne Dreyfus and Garrick Cripps had a passionate romance during their undergraduate years at MIT. On a lark, Suzanne writes The Liberation Manifesto, a wicked satire of right-wing libertarian philosophy. However, Garrick's enormous ego fools him into thinking that Suzanne's parody should be taken seriously. He believes it could serve as a blueprint for how, many years later, to overthrow American democracy in favor of the 1%. But for the revolution to begin, Garrick and his cronies know that an inciting event, like a Stateside terrorist attack, is needed to convince the public that drastic change in leadership is necessary. The plot to bring terror to US soil involves many individuals, some who will be collateral damage and some who will avenge the fallen. Suzanne, along with Carson McCready, a former Navy SEAL, and Laura Cavendish, a cyber weapons expert, are all that stand between Cripps and leadership of the country. Culminating in a violent denouement, LIBERTYLAND shows what could happen if the ideas of a madman go unchecked.
LIBERTYLAND is a departure from most thrillers of its ilk. The main protagonist, formerly a highly decorated SEAL platoon leader, breaks the predictable stereotype of the flag-waving uber-patriot. A student of the human condition, Carson McCready thinks deeply about freedom and individualism, and in the end, he has no choice but to uphold his oath of honor and battle a violent conspiracy that is fueled by the blood of innocents. The themes are timeless. But LIBERTYLAND is also timely–a work of fiction that is unique to the here and now.
ISBN PAPERBACK: 978-1-922329-57-8
COMING IN FEBRUARY 2024
Early Reviews of Libertyland
International Review of Books: "Libertyland is a gripping political thriller that ensnares readers with its relentless suspense and immersive narrative. This well crafted novel takes you on quite a journey. Each page is full of twists and turns, so you can never tell what awaits in the next chapter, keeping you on your toes till the very end. The narrative is a rollercoaster of political intrigue and action-packed sequences that will have you on the edge of your seat."
U.S. Review of Books: "[Libertyland] is an electrifying and delightful experience for readers."
Charles Ray, author: "Libertyland by Peter Sacks is a riveting story of good versus evil in which it becomes difficult to identify who the good guys are at times. It takes a deep dive into the dangers of too much greed and not enough accountability in our institutions that quite literally could've been ripped from recent headlines. But Sacks does this all without preaching. Nor does he let history get in the way of a good story that will keep you on the edge of your seat from page one to the stunning conclusion. I give Libertyland five stars and kudos to a master storyteller."
About Tearing Down the Gates: Confronting the Class Divide in American Education (University of California Press)
"Tearing Down the Gates" is about educational injustice. While we often hear about the economic divide between the rich and the poor in America, this book locates the fountainhead of these growing economic disparities in one of our most cherished democratic institutions: our education system.

The book tells the stories of several young people born into different sides of America's class divide and how their educational opportunities are being shaped by their class status more than ever. The book shows how the actions of schools, colleges and universities, and even government agencies, exacerbate the widening opportunity gaps between advantaged and disadvantaged young people.

Educational opportunity is the key to a middle-class life in the United States, yet the widening class divide results in an untold loss of human talent. Over time, this emerging crisis will derail the American Dream -- not just for some, but for us all.

Tearing Down the Gates is published by University of California Press. The UC Press has nominated the book to participate in a new marketing venture called the Caravan Project, funded by a grant from John D. and Catherine T. MacArthur Foundation, intended to make serious non-fiction books more widely available to the reading public. For a full description of the Caravan Project, see the PDF file below.


Tearing Down the Gates Named Book of the Year by the Associaton of American Colleges and Universities
Contact: Debra Humphreys
Vice President for Communications and Public Affairs
202-387-3760 (ext 422)
Humphreys@aacu.org

AAC&U Presents 2009 Frederic W. Ness Book Award to Tearing Down the Gates: Confronting The Class Divide in American Education by Peter Sacks

Washington, DC—January 22, 2009—The Association of American Colleges and Universities (AAC&U) announced today at its Annual Meeting in Seattle the winner of its Frederic W. Ness Book Award – Tearing Down the Gates: Confronting The Class Divide in American Education (University of California Press, 2007). The Ness award is given annually to the book that best illuminates the goals and practices of a contemporary liberal education.

In Tearing Down the Gates, author Peter Sacks analyzes the growing divide between rich and poor in America. He locates the source of this trend where we might least expect to find it – in our schools and colleges. Telling the stories of young people and families as they struggle to negotiate the educational system, Sacks creates a powerful indictment showing how schools, colleges, and universities exacerbate inequality by providing ample opportunities for advantaged students while shutting the gates on the poor – and even the middle class. Sacks, an essayist and social critic is also the author of Standardized Minds: The High Price Of America's Testing Culture And What We Can Do To Change It (Da Capo Press, 1999).

This year's Ness award winner was selected by a committee of higher education leaders, including Robert Sternberg (chair), dean of Arts & Sciences, Tufts University; Mildred Garcia, president, Cal State-Dominguez Hills; Andrew Delbanco, professor, Columbia University; and Dwight Smith, vice president of academic affairs of Saint Louis Community College at Forest Park.

"Receiving the Ness Award from the AACU is a great honor for me," said author Peter Sacks. "I tried to show in my book that inequality in educational opportunity cuts across race, gender, and ethnicity. Our education system is becoming two education systems, divided by class and a family's ability to pay. A child's potential to become a productive citizen in our democracy depends on his or her opportunities to be fully and broadly educated. In recognizing this book, the AACU is also recognizing that the core of our very democracy depends on our nation providing equal access to a liberal education for all citizens."

"Mr. Sacks addresses one of our nation's most pressing challenges—providing educational opportunity to all students, including those from low-income backgrounds," said Ness review committee member Robert Sternberg. "In its strategic plan, "Aim High—and Make Excellence Inclusive," AAC&U makes clear that the true promise of liberal education can only be fulfilled if we grapple with just the issues Sacks so powerfully describes in Tearing Down the Gates. For this reason, we were very pleased to grant this year's award to Sacks' book."

The Ness book award was established by AAC&U in 1979 to honor AAC&U's president emeritus, Frederic W. Ness. Recent award winners include Our Underachieving Colleges by Derek Bok, Saving Higher Education in the Age of Money by James Engell and Anthony Dangerfield, Reading Lolita in Tehran by Azar Nafisi, Cultivating Humanity: A Classical Defense of Reform in Liberal Education by Martha Nussbaum, and Idealism and Liberal Education by James O. Freedman.

AAC&U is the leading national association concerned with the quality, vitality, and public standing of undergraduate liberal education. Its members are committed to extending the advantages of a liberal education to all students, regardless of academic specialization or intended career. Founded in 1915, AAC&U now comprises more than 1,150 accredited public and private colleges and universities of every type and size.

AAC&U functions as a catalyst and facilitator, forging links among presidents, administrators, and faculty members who are engaged in institutional and curricular planning. Its mission is to reinforce the collective commitment to liberal education at both the national and local levels and to help individual institutions keep the quality of student learning at the core of their work as they evolve to meet new economic and social challenges. Information about AAC&U membership, programs, and publications can be found on the AAC&U Web site.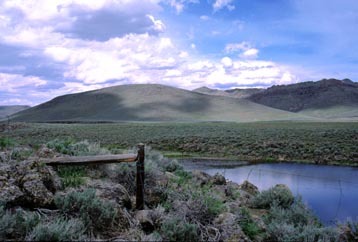 FOR THE LIBRARIANS
low-income students
college access
educational opportunity
higher education
elite colleges
affirmative action
standardized testing
income inequality
sociology of education
admissions tests
college rankings
college admissions
inequality
meritocracy
social class and education